MG-VALDUNES manufactures wheels, axles and wheelsets for all kinds locomotives and shunters around the world, including very large wheels of 52" or over 1300 mm diameter, for locomotives manufactured by all of the locomotive builders. The wheels, axles and wheelsets are manufactured to customers' designs or to MG-VALDUNES own designs.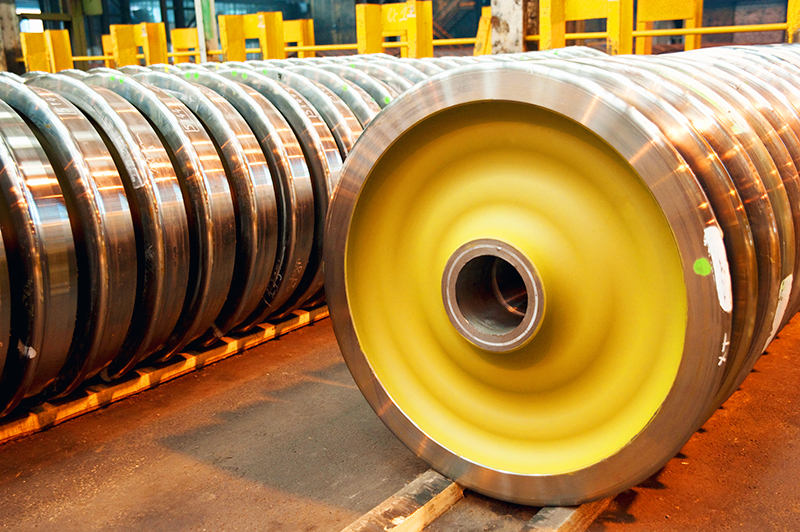 As well as wheels produced in the classic steel grades (AAR Class B, AAR Class C, ER6, ER7, ER8, ER9 etc.), we can also provide wheels and wheelsets with improved micro-alloyed steel grades which improve performance and reduce maintenance costs.
Wheels, axles and wheelsets are supplied to both the locomotive manufacturers and also to operators and maintenance workshops as spare parts.